News

AGILITY WORLDCHAMPIONSHIP 2015

Bologna  ITALIA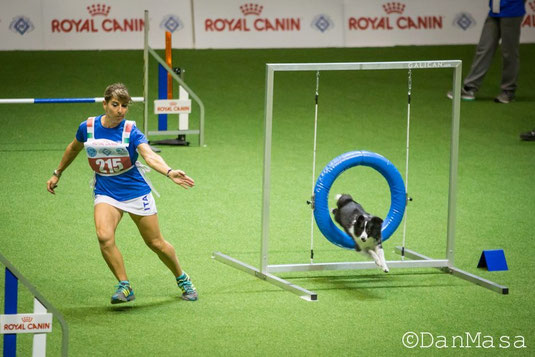 Me and my girl Nell in the awc in Italy, I'm very proud to rapresent my Country. This my Sixth Championship and this is my third dog at the worldchampionship. Proud of Nell and happy for my results.

I hope also the next year I can go to the worldchampionship in Spain.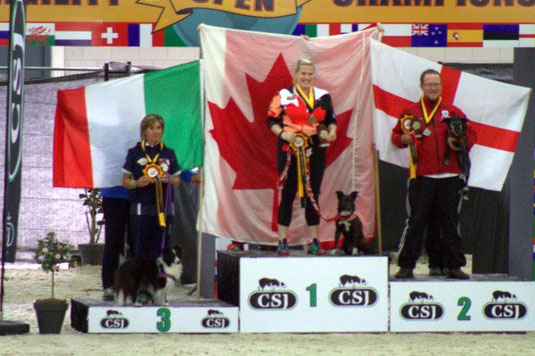 WORLD AGILITY OPEN MAJ 2015 NEDERLAND

Canis Maior Countdown (Nell) 3° qualified in Individual Pentathlon.

Thanks Nell for the first podium in this Agility world Championship!!!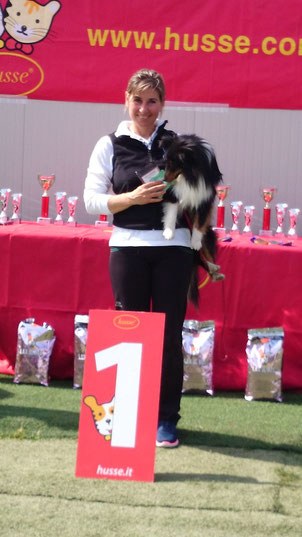 SATURDAY 29-03-14 WINNING DEBUT FOR LIAM

Liam immediately winner , first classefield in agility 1 !
Good and nice !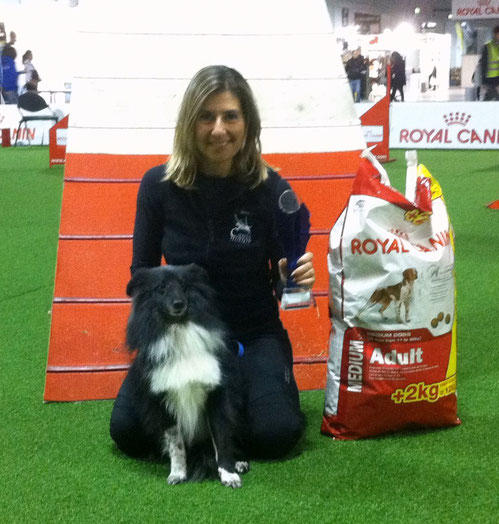 MILANO 12/01/2014 ABSOLUTE CHAMPIONSHIP

This year the Absolute Championship is of my Dylan Dog , the most Championship in Italy, the Championship of all champions, the winner is my adorable Dylan Dog "Nano" for the medium dogs.
Thank you Dylan!!!!!

Cenerentola almost Princess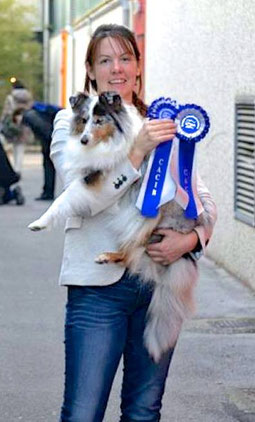 EXPO INTERNATIONAL OF ERBA  ITALY 14-12-2013

Cenerentola della Linea dei Pensieri "Beryl" CAC and CACIB, in the picture Beryl with her handler Valentina Saccani, thank you again Valentina!
A great Christmas gift!
Again a podium for italian equipe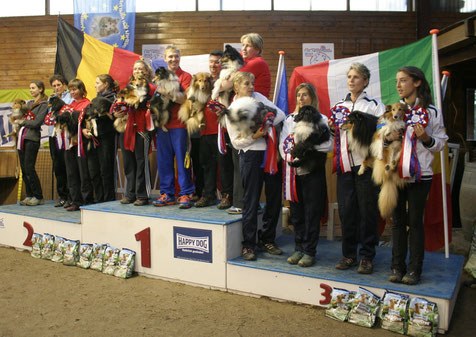 NEDERLAND : DE MORTEL 25-26-27 NOVEMBER
Italy 3° classified in combination team medium and 1° classified in jumping team. Thank you to my friends Villano Barbara with Golia, my dog Dylan Dog, Toniolo Veronique with Harry and Nerozzi Veronica with Yena.
TURIN COMPETITION IN 20 OCTOBER 2013
CINDY LOU WINNER IN AGILITY 2!
Again a podium for Cindy Lou, now missing just one podium for 3 degree!
Welcome Mahegan!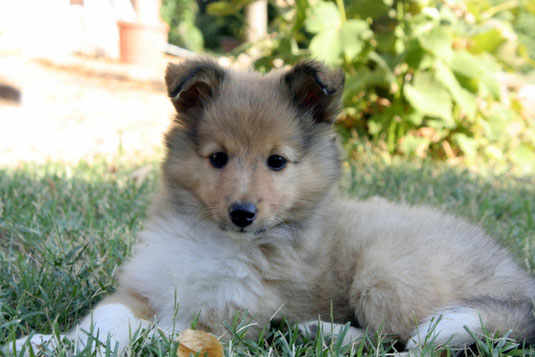 LA TURANDOT DELLA LINEA DEI PENSIERI "MAHEGAN"
Welcome in our pack little puppy , all of us are happy for the arrival of this girl waiting a long time.
Mummy Gwyneth and Daddy Finn wish you much happiness.
And I wish you a long and serenity life.

BERYL 3° AT THE BEST IN SHOW!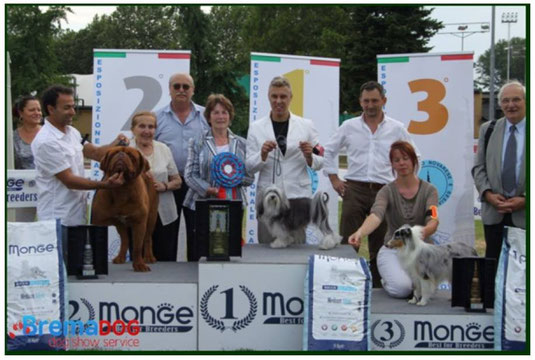 24 JUNE 2013 EXPO INTERNATIONAL OF NOVARA
Cenerentola della Linea dei Pensieri "Beryl" 3° at Best in Show!
She wins the intermediate class and earned the CAC, she wins the groupage and bring the BOB and Big and at the end she go on podium of BIS : a Sunday dream! A special thanks to my handler Valentina.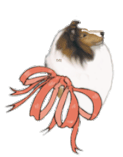 27 April 2013 Expo of Lucca
Biancaneve della Linea dei Pensieri "Ivy Blue" :  1° ECC. , BOB , BEST JUNIOR, thank you Valentina!
15 FEBRUARY 2013
BIANCANEVE, ALI' BABA' E CENERENTOLA DELLA LINEA DEI PENSIERI HAPPY BIRTHDAY!!!!
1 YEAR!!!
Rokkitassun Born to be wild is arrived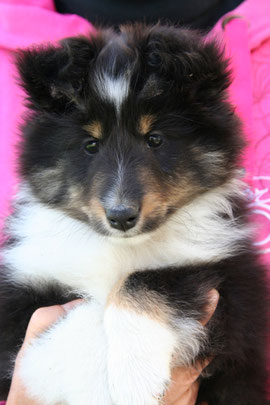 A new little sheltie is came  to cheer  my pack.
100% american line, it's lively and lovely and I welcome him with joy.
The new pair: Cindy Lou and Finn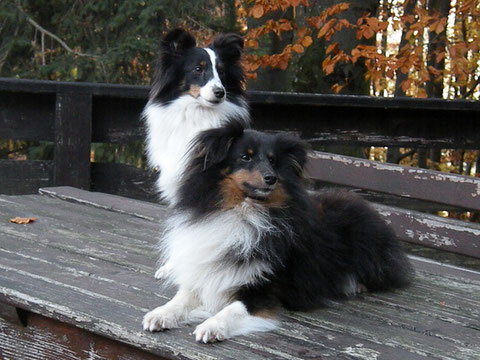 KLEINRAMING (AT) 9 NOVEMBRE 2012
Cindy Lou and Finn spouses in the hills of Austria, announced their union.
They wait the arrival of the puppies.
All the news on the page " cucciolate previste"