Puppies born 15-02-2012
Born 3 puppies: 2 female blue merle and 1 male tricolor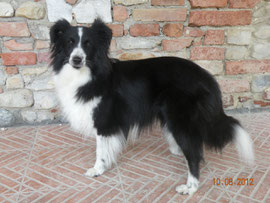 Canis Maior Countdown "Nell"
born: 01-02-2010
test Optigen: Normal
PRA: free
HD A ED 0
MDR1: +/-
High: 36 cm.
AGILITY 3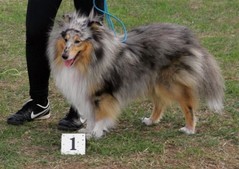 Catch a Cloud " Woody"
born : 02-08-2007
CEA 1
PRA: free
High: 41 cm.
AGILITY 3
Italian champion of show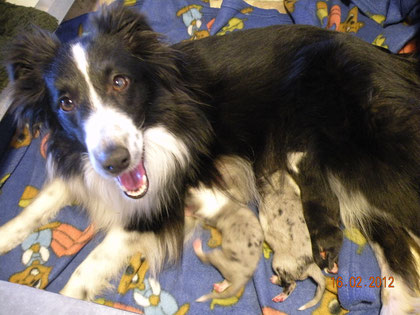 BORN 3 PUPPIES OF NELL AND WOODY
BORN AT 20.00 pm
Nell was a good mother, she was seroius and in 1 hour all puppies are borns.
Good luck for the new entry!
Thank you  my adorable Nell.
For puppies pictures look cuccioli 2012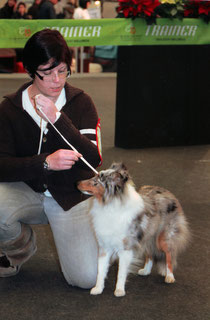 Biancaneve della Linea dei Pensieri " Ivy Blue" 10 months, she's lively as a tornado running for home. Play with your friend mix breed. She is attentive and curious, now lives near Novara. She enjoys the agility and the Show.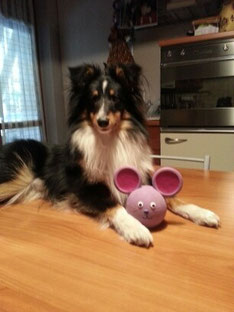 Alì Babà della Linea dei Pensieri "Zack" 10 months, he is smart and lively and lives in Verona with a mestizo. He likes much do agility.